Company news
Chosen by 012-Platform again
Update:HAWK EYE Time:2018年06月08日

In the just-concluded bidding activity of the Police Equipment Purchasing Center of the Ministry of Public Security (012) "2018-2019 Police Unmanned Equipment Agreement Supply and Purchase Project", the Hawkeye drone successfully achieved "the first pack of fixed-wing unmanned "Driving aircraft", "3rd package multi-rotor unmanned aerial vehicle" double winning bid! At this point, the Hawkeye series fixed-wing and multi-rotor drones have once again successfully entered the police equipment procurement catalogue of the Ministry of Public Security. Local public security organs will be able to directly purchase Hawkeye drones at 012 without bidding!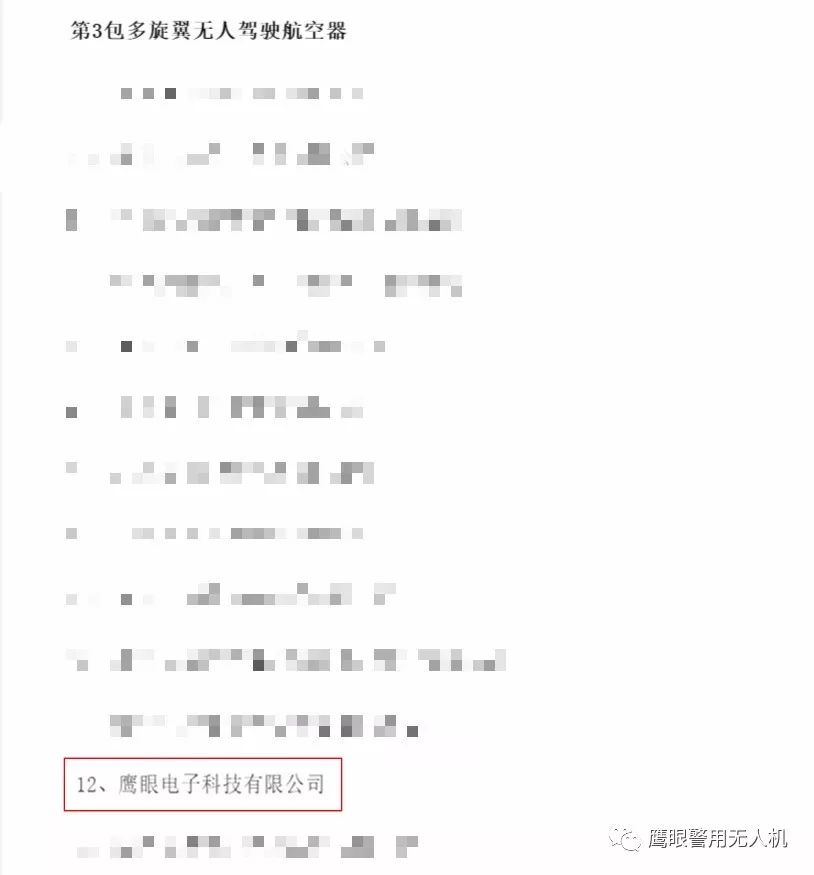 Since its inception, Hawkeye Technology has always focused on the development of an integrated police drone system that "sees, fights, manages, controls, rescues and communicates". The company adheres to the product development and research ideas of "developing in application and improving in actual combat", and is committed to providing more professional and comprehensive police UAV systems and solutions for public security.
This time the 012 double bids, once again confirmed that "the police drone, the Hawkeye is more professional." We will take this as a new starting point and make persistent efforts to continuously develop and innovate in the field of police drones and actively make progress, and continue to contribute new powers to solve the practical problems of the police and promote the orderly development of the industry!